Concept map allows for zooms and full screen viewing.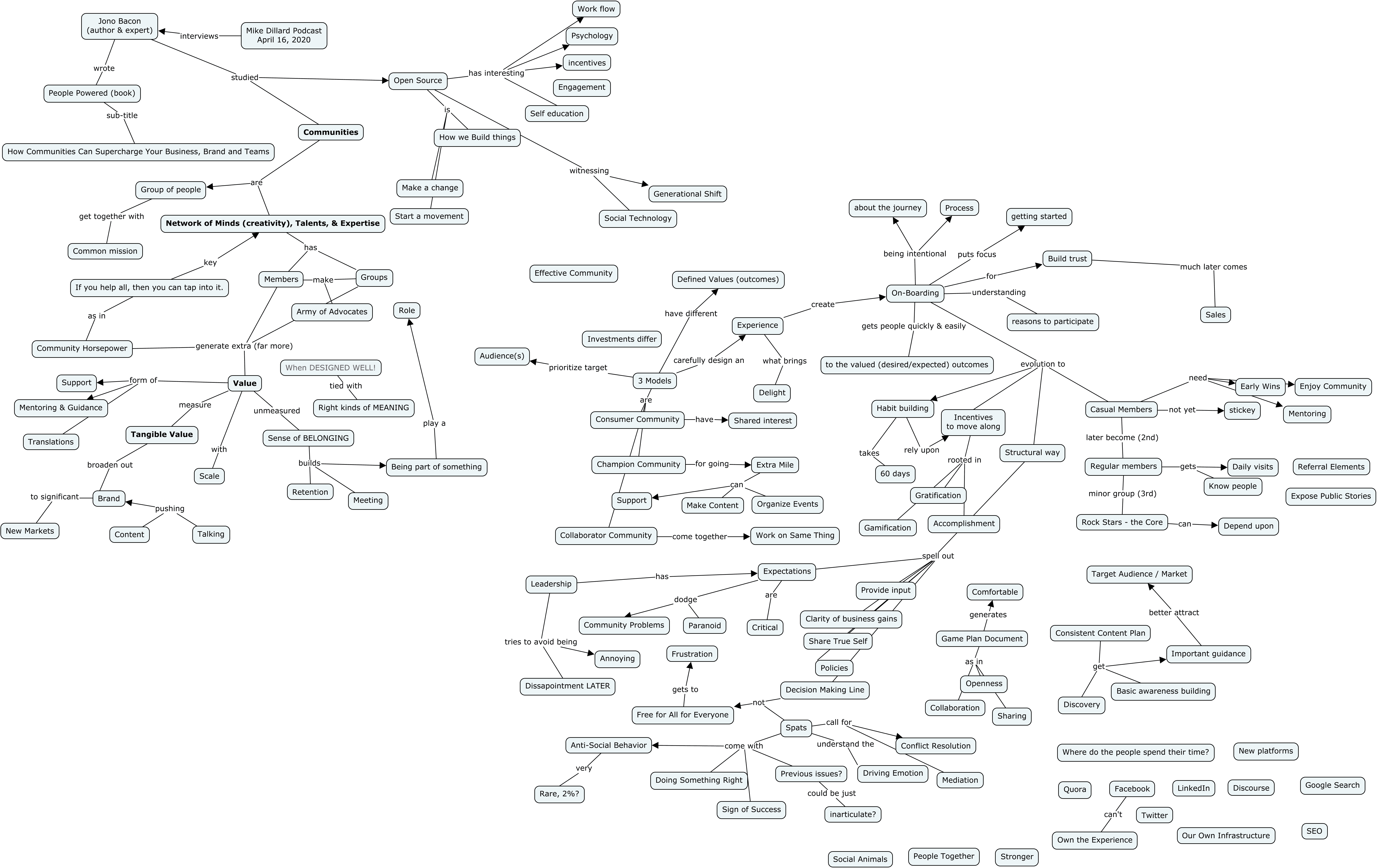 GitHub rocks. Community efforts are super valuable!
The "C" words are for Community, Coaching and Caring.
Facebook groups do not have a website. Facebook punishes those that would draw traffic off of the platform. But, I see a need for some gateway between the super-active Facebook groups and an association website as there is additional, important work to do and roles to be filled along our journeys. Great groups can come and go. They always have. Many great groups boom and then die, sadly.
One of the greatest needs is for the making of summary posts. The best ways to do that is with "concept maps." A concept map site, with an ISCA brand and its support, could offer plenty of value for some of the threads on Facebook, as well as with some recaps of podcasts, as shown above. A concept map site with links to additional content can serve great functions along the coaching journeys in ways that are distinctive.

The ISCA brand can extend its reach with a HUB site(s). A directory of swim pool is brewing. The pools, and the act of building a pool, are monumental and worthy of support. The St Petersburg, Florida, pool expansion proposal can reside at the pools hub site too. Let's ask coaches to engage and put in photos of the pools in their vicinity. Smart tech can manage the GPS dots on maps. For open water, knowing where to swim is golden info for new participants. Let's help each other find the great places to swim, outdoors and indoors.

A cornerstone conversation about community building, within the podcast with Mike Dillard on April 16, 2020, with Jono Bacon. Hit many points. Open source all the way! Perhaps we should do a book club and all read, People Powered. The author, Bacon, worked at GitHub. Microsoft acquired GitHub, an online repository for many open-source projects, for $7.5 billion in 2018, Look into that sale. Through the roof in value.
That aim for ISCA is to bustle into a SaaS (Software as a Service) business. That model is what ACTIVE does with its SWIMS database. Same too with SwimPhone/Club Assistant & TeamUnify. This is where the fun is going to be in future years. The wearable tools of Platysens' Marlin and AutoCoach's devices need cloud storage and lots of community support to scale and become valuable assets for the swimmers and coaches. The tech elments also provide plenty of reasons to go to conferences.

Version 2.2 (or so), calls for https://map.CLOH.org to become, https://map.SwimISCA.org. Policies and other welcome documents need to be generated first.

Maps are important as a way to "get on the same page" with others. Point to a place on a map and say, I'm here. You're there. We want to go together to that place. How do we do it. #Bang. Obvious -- get, use and create great maps.
What messages resonate with you?
Leave your comments below.